Media companies
The right medium for every target group
From radio stations to magazines to advertising: REWE International AG has an array of media companies. Get to know MAXFIVE, RG Verlag and the marian in-house agency.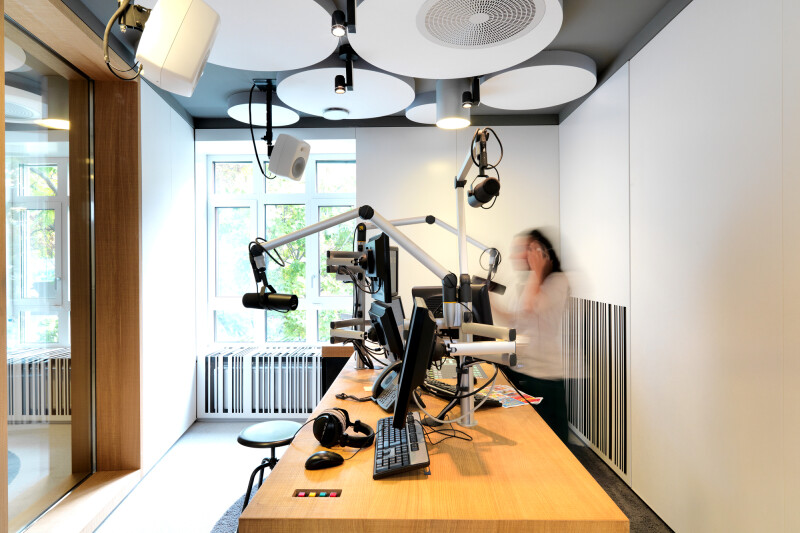 MAXFIVE
This is where the music plays
Entertainment to see, to hear, to smell, to taste and to feel! Shopping for all FIVE senses. From the subtle scent between the shelves of a supermarket to decelerating music while shopping (for example, linking to Radio jö.live) to the interactive shop window of a fashion store: MAXFIVE provides the right emotions and creates brand worlds that can be experienced! Almost 30 years of know-how make MAXFIVE (formerly Radio MAX) Austria's market leader in the field of point-of-sale radio and the expert for sales-promoting retail experiences with the WOW factor. Ten million people in around 10,000 branches of well-known supermarkets, drugstores, shops, furniture or DIY shops in nine countries across Europe listen to our tailor-made programmes every day. And that's not all - we also offer professional commercial productions, corporate sound solutions and podcast productions in the audio sector. And because all good things are FIVE, there is also visual screen content, event management, scent marketing and tastings/samplings in our portfolio. We definitely prefer to stand out and are therefore always on the lookout for innovative, forward-looking services and trends to support the employees in the individual shops with sophisticated gadgets. Daily shopping is to be revolutionised and thus taken to the MAXimum level. High FIVE on that!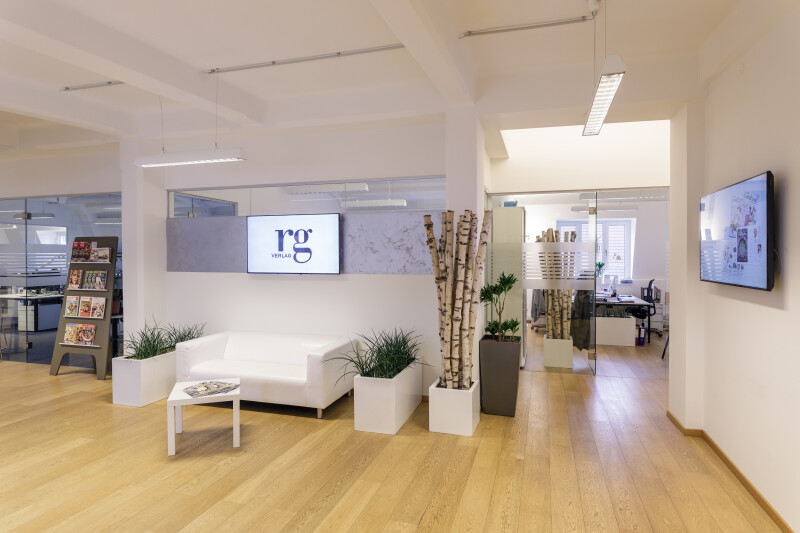 RG Verlag
Magazines for every taste
Content with style: that's what REWE International AG's RG Verlag offers. The content marketing specialist designs and produces high-quality customer magazines for the private and business sectors. Topics such as food, beauty and travel are presented in a contemporary and appealing way. The flagship magazine maxima (exclusively at BIPA) is one of the most popular women's magazines and ranks among the best with a total circulation of 294,688 copies (according to ÖAK roll. 2020) and a reach of 348,000 readers in the top segment of the Austrian magazine world. The media portfolio also includes the BILLA customer magazine frisch gekocht, the ADEG customer magazine Land & Leut', and the magazine Schmankerlpost for PENNY.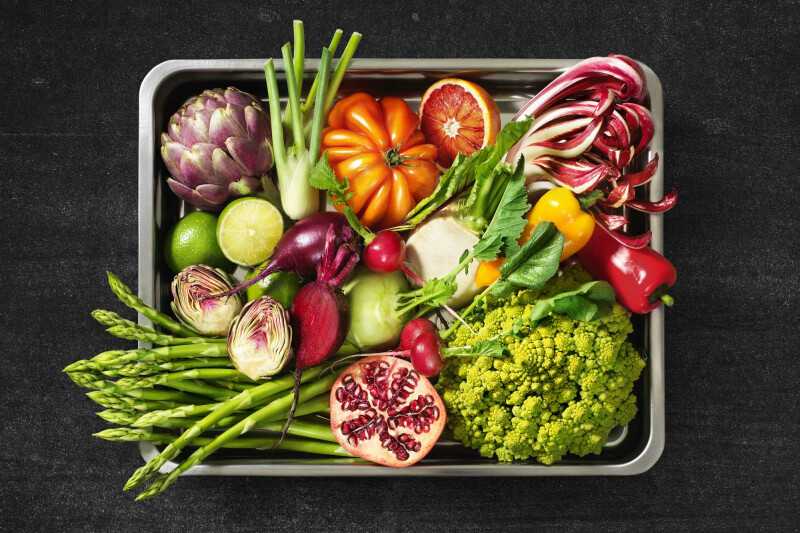 marian
In-house agency for strong brands
Advertising with guaranteed success: the marian in-house agency bundles the advertising activities of REWE International AG. As an internal partner, marian knows the corporate culture and target groups first hand. Founded more than 25 years ago, the agency with its approximately 90 employees is now indispensable for the brand presence. The marian in-house agency handles the complete workflow – from the idea to the production of advertising materials. Designers make branches, trade fair appearances and events shine. Professional photographers skilfully set the scene for products, people and markets. Professional production is also ensured.