Production & Logistics
Top quality and safe delivery
REWE International AG has first-class meat processing, a first-class meat range, and a well thought-out storage and transport system in Austria. The focus is on freshness, quality and sustainability.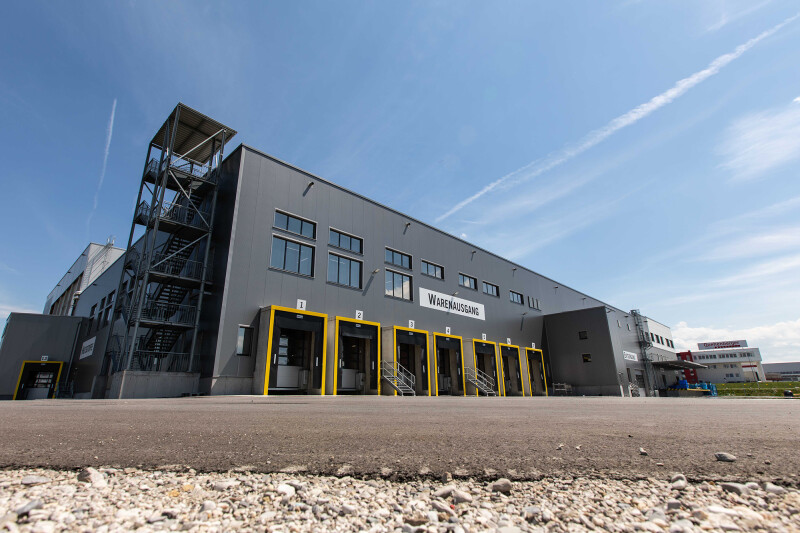 Meat processing
For top quality and freshness
Juicy beef goulash, fresh chicken or hearty pork schnitzel: a wide range of fresh meat awaits our customers when they go shopping. Outstandingly trained employees ensure quality and freshness at REWE International AG, from trained butchers to our apprentices to the specialists in the delicatessen departments. A fully automated meat plant covering 35,500 square metres of floor space was opened in Eberstalzell, Upper Austria, in 2019. Only Austrian raw materials are processed into meat products in Eberstalzell using highly efficient technologies and in accordance with the most modern standards. The fresh meat is cut, sliced and packed on site. This allows the branches of BILLA, BILLA PLUS and ADEG to be supplied with around 400 fresh meat items as well as frozen products. The raw materials for up to 200 sausage products are also delivered to our sausage plants. The sausage products are stored in seven fresh-food warehouses before being transported to the branches.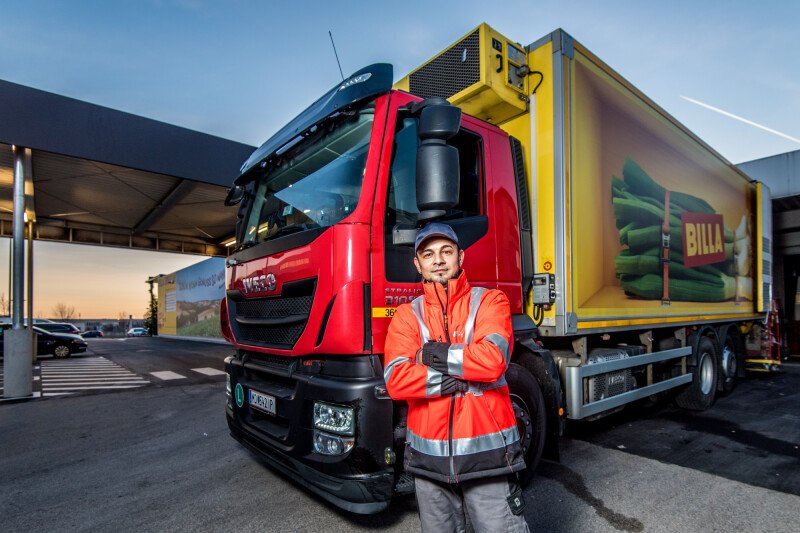 Storage & Transport
Highly complex top logistics
Fresh goods at the right time and in the right quantity: this is guaranteed by our sophisticated storage and transport system. About 3,000 employees of REWE International Warehouse and Transport handle the logistics. They control and move 372 million order units every year and ensure the optimal use of the truck fleet, as well as the storage and timely distribution of goods. The logistics concept meets the highest standards in terms of quality, delivery service and sustainability. We have one of the largest HGV fleets in Austria: our 330 lorries cover about 18.5 million kilometres per year and carry about 65% of the transport volume. The rest is contracted out to third-party firms. The more than 2,500 branches can be reached quickly and directly from our 10 central and regional warehouses.